PHOTOS LEAKED: AN PHOTO WAS LEAKED OF ANMOL MASIH AKA (TASVIRWALA) WITH GANGSTER JAGSIR SINGH JAGGA'S GROUP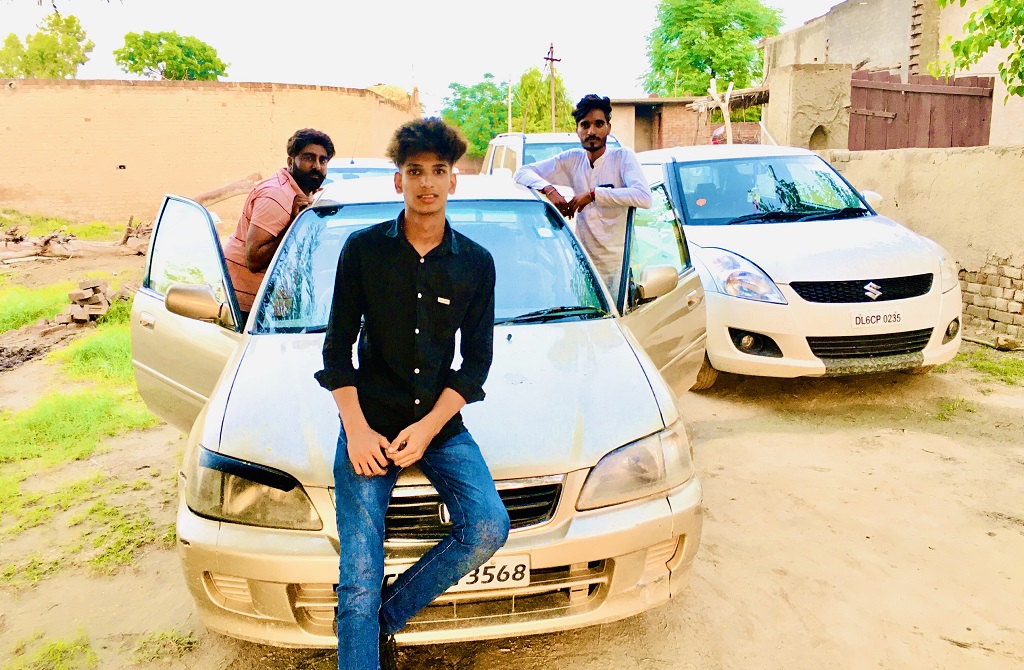 ON 15th Sept 2022 one photo of anmol masih got leaked on social media with the Jagga gangster of Punjab Firozpur. A day before that anmol masih was seen at police station airport Mohali and a piece of news came out that he was pulled over by police for overspeeding and rash driving in a black Fortuner SUV with tinted windows, lets off with a challan.
Anmol Masih was not arrested though one of his vehicle, one of which was being driven by Anmol Masih himself, were stopped.
Police said, "We issued him a challan under the Motor Vehicles Act as Tasvir Wala had used black-tinted glass in his Fortuner SUV.
Anmol Maish was taken to the DSP's office at local administrative premises in a police vehicle and was handed over his vehicle.
The challan copy will be presented for deciding the final penalty, police said.
In a brief interaction with the media at the DSP's office, Anmol Masih said "Police have issued a challan, and that's it."
On Aug 19, Mohali police booked Anmol Masih and two others for violating curfew after a video of him firing a Private pistol went viral on social media.
On Sept 10, Mohali police booked Tasvirwala, and his friends after the pullover of his SUV because of 0% visibility and Tinted windows. However, Anmol Masih was not arrested and there was no police statement on this.
On Sept 16, A photo of Anmol Masih was leaked with Jagga Gangster a leader of Jagga Group in Firozpur a rival notorious gangster Vicky Samuel.
Now Anmol Masih seems to be in serious problems after his photos went viral on social media. However Anmol Masih has stated that those photos are very old and he is not having any contact with Jagga Gangster, still, police have called Anmol Masih for some verification process so this seems to be a real problem for him.
Even some old cases are being opened in which the Name of Anmol Masih is Coming up, some cases are only 6 months old in which Anmol Masih had a fight in Nashik and one case is detailed that Anmol Masih was attacked in Mumbai 2 years back and he stabbed a person in self-defense.